Do you currently have a wig business, but feel like you are stuck and need more guidance? Are you interested in starting a wig business but don't know where to start?
If you answered yes to any of these questions, our Stylish Wig Business Mentorship Program is a 7 week program will help you grow your business!


PLEASE NOTE: This program does not teach wig making techniques! 


Wig Business 101 Mentoring Program is designed to provide a comprehensive and specific system to help you reach your business goals and give you the tools to get started. It is a 7 week mentoring program that includes 2-hour weekly zoom sessions. The topics of sessions will be important business tools needed to succeed in the wig industry. There will be a replay of the lives available if you cannot attend. Each student will receive FREE IG audit, access to our private Facebook support group and a certificate of completion.
I'm teaching you all everything I know so make sure you secure your spot!
LIMITED SEATS AVAILABLE!
_______________________




This Program includes:
In our first weekly meeting we will cover: entrepreneur mindset, understanding target audience, and the importance of branding.


In week 2 we will discuss creating content, staying consistent, and utilizing social media in order to grow your wig business.
In week 3 we will discuss how to find the right vendors, how to price your wigs and products correctly, and how to choose the best hair for your business.
Week 4 is an important week for your business as we talk about policies, how to win disputes, and the importance of customer service.
Week 5 of Wig Business 101 Mentoring Program, we will discuss product development, digital products, inventory, passive income and ghost wig making.
In week 6 we will have guest speakers! My accountant will present the importance of having a bookkeeper/accountant and financial reporting that keeps your business running smoothly. My virtual assistant will also present the importance of having a virtual assistant.
We will begin Week 7 discussion with scaling your business. To scale your business you must have systems in place. You'll learn how to build a team, delegate work and the importance of customer service.
Enrollment Opens October 8th-20th!
Class begins October 21st @7pm!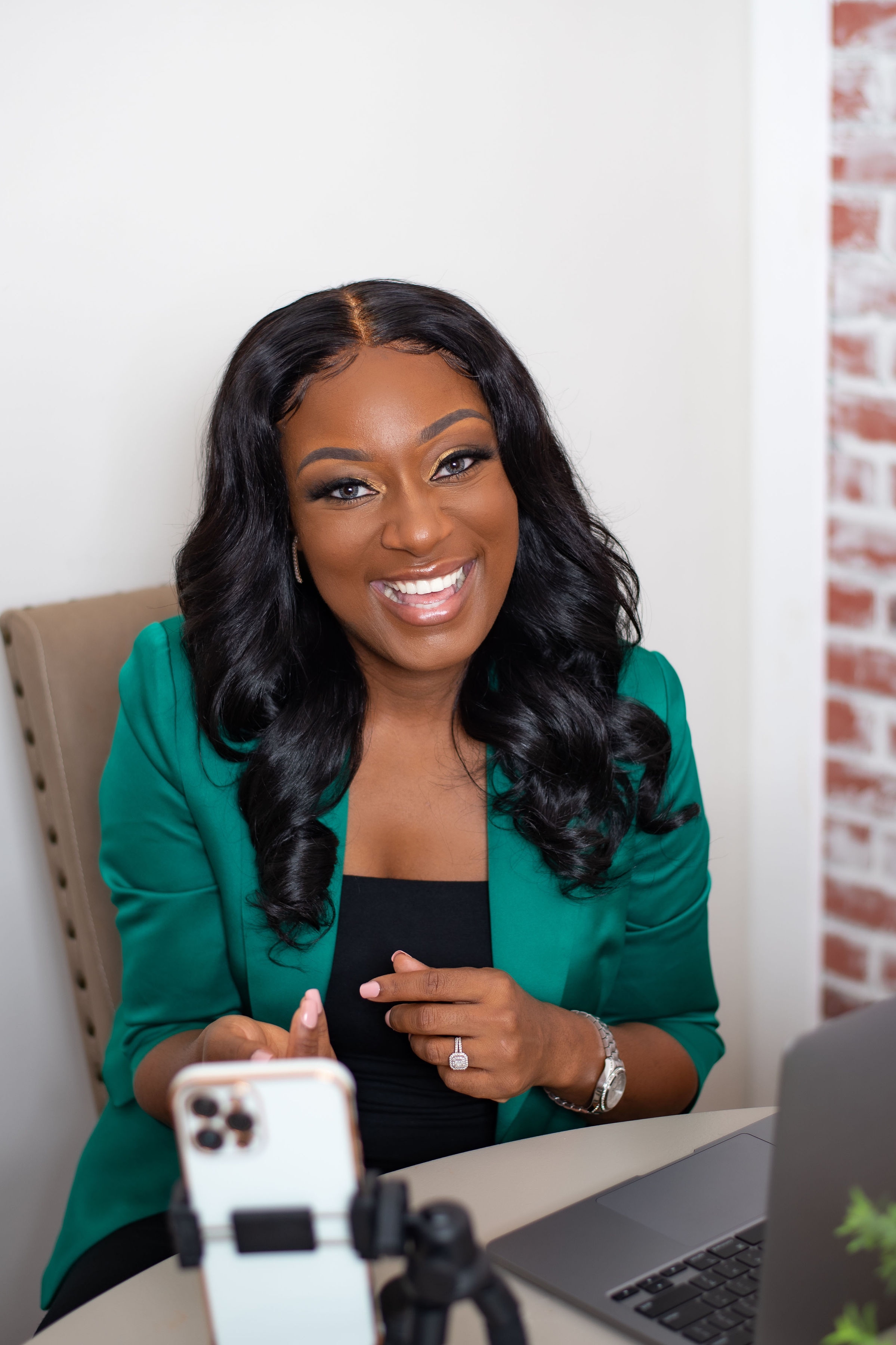 Hey everyone, my name is Tee and I'm a full-time wig business entrepreneur as well as a wig business mentor that specialize in helping businesses & entrepreneurs grow their business. I've been in this business for over 6 years now and have scaled my business to 6 figures.
I also provide custom wig making techniques that will teach newbies and experienced custom wig makers how I get a glueless fit.
Starting a wig business is much more than what many people think. It takes dedication, hard work, and a lot of learning along the way.
I created this mentoring program to help other wig business owners scale in their business and start making 6 figures just as I have! I help wig businesses grow and scale in their business by providing them with the tools, guidance and support which will help them truly grow and succeed.